Huntingdonshire Philharmonic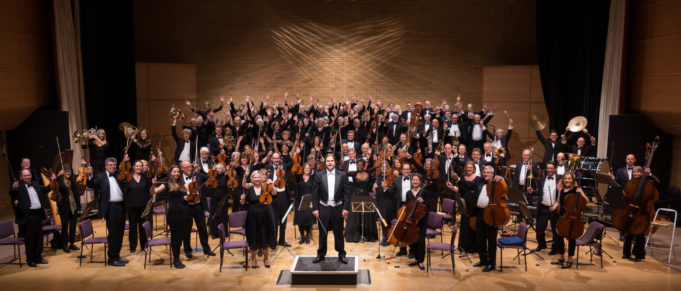 The Huntingdonshire Philharmonic has been at the heart of quality music-making in Huntingdonshire for over forty years. Founded in 1977 from the amalgamation of the existing Huntingdon Choral Society and Huntingdon Orchestral Society, it is one of the largest amateur musical bodies in the region.
Its first decades were directed by founding conductor Christopher Brown. During that time the Hunts Phil, as they are universally known, gave the first performance of a number of Chris's choral and orchestral works. Notable early performances included Verdi Te Deum, broadcast on Radio Cambridgeshire, a semi-staged, full-costume performance of Sullivan Trial by Jury, and Elgar's The Dream of Gerontius in Ely Cathedral, marking the fiftieth anniversary of Elgar's death in 1984. During these years the Hunts Phil also performed further afield, including a tour to Salon-de-Provence in southern France, and worked with soloists including Bob Chilcott, Peter Cropper, Neil Jenkins, Hilary Summers, and Stephen Varcoe.
Today they perform six concerts each season, usually consisting of two choral concerts in St Mary's Church, Godmanchester, and in the Hinchingbrooke Performing Arts Centre they give two joint concerts, one joint Christmas concert, and one orchestral concert.
The global pandemic has meant that we have not been able to rehearse or perform "live" since early 2020, but we hope to bring news of our return in the coming months.
Next concert
Tuesday 22nd June 2021 7.30pm
Zoom Performance in Final Rehearsal