The Huntingdonshire Philharmonic (Hunts Phil) was formed in 1977 from the merger of Huntingdon Choral and Orchestral societies. We love what we do and are just as passionate now as we were then about music making in Huntingdonshire.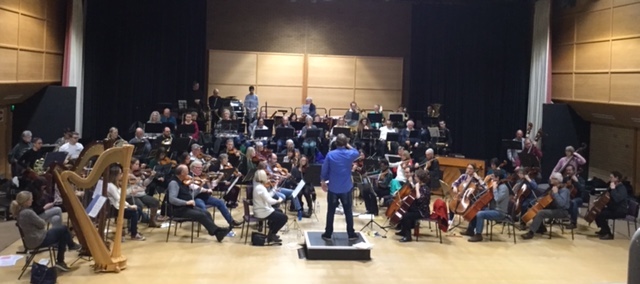 We perform six concerts a year with our conductor Michael Karcher-Young; two choral, two orchestral and our unmissable joint orchestral and choral concerts at Christmas and Summer.
Are you thinking of joining us? Please get in touch here.
We generally require our musicians in the orchestra to be around grade 8 standard and our choir members to be able to sight-sing (or learn fairly quickly!) and read music. We do not run arduous audition processes at Hunts Phil but we want you to be happy and comfortable; we will ensure that you can settle in the most suitable place in our society!
Click here if you want to know more about our members.